Browse our Data Science Learning Catalog
Career-Oriented Data Science Programs
Fast-track the development of your data science skills with one of our industry-focused programs. Gain job-ready skills, practical experience, and professional certifications to kick-start and boost your data science career.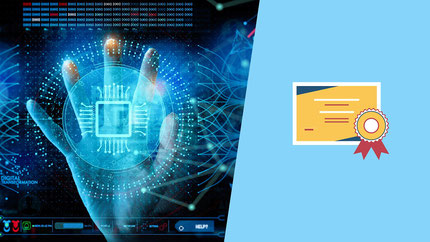 Program
IBM DATA SCIENCE PROFESSIONAL CERTIFICATE
IBM
Enrollment start
Sep 02, 2020
Skills-Oriented Data Science Courses
Build your skills with our extensive range of data science courses that take you from foundational training to advanced competency development.
Gain In-Demand Skills with our Data Science Courses
When You Enroll with SkillUp Online
Our data science courses offer forward-looking curriculums that build job-ready skills specific to this technical field. You can benefit from a range of helpful support services and gain practical experience as you learn.
Personalized mentoring
1-on-1 mentoring sessions
Interactive live classes
Webinars with industry experts
Weekly personalized feedback
Collaborative discussion spaces
Practical experience
Real-world projects
Hands-on labs
Capstone projects
Knowledge checks
Industry feedback
Support & guidance
Explains tech-based subject matter
Deepens your understanding
Builds your confidence
Connects you with likeminded peers
Ensures you complete your course
SkillUp Online Career Update for Data Science
Learn about the lucrative and rewarding features of a career in data science. Discover how data science is used by leading industry organizations. Explore the skills you need to enter this fast-growing field.
Certificates You Can Earn
Professional Certification
Through our close partnerships with top industry organizations, you can earn fully accredited Professional Certifications in data science.
Certificate of Completion
Our carefully designed catalog of data science courses enables you to earn career-enhancing Certificates of Completion confirming job-ready skills.
We're here to help
Interested in learning but have questions? Connect with us. We can provide you with the guidance and information you need to decide on the right learning strategy for you.
Please fill in the form and a Program Advisor will contact you. Alternatively, you may want to reach out to us at [email protected]